How do I use Blackboard discussion boards?
When to use a discussion board
A discussion board within Blackboard is a tool which allows you to communicate with other students and your tutor(s), about different topics. Posts are recorded and arranged into forums and within these, threads, so that conversations can be reviewed later.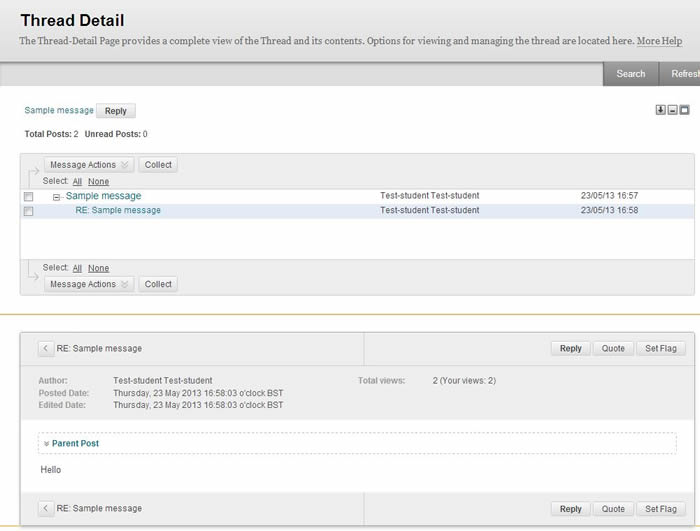 Your tutor may wish to set up a discussion board to allow you to chat informally with your coursemates about aspects of a module, or to produce a more formal dialogue as part of a marked piece of work. If you have been asked by your tutor to engage with a discussion board, he or she should let you know where in the Blackboard site to find it - it may exist within a dedicated area found in the site menu, or within another content area such as Assessments.
Alternatively, if you are in a Group in your Blackboard site (either set up by a tutor or another student) you may be able to create your own discussion board to use with students and tutors.
Discussion board functions
The Blackboard discussion board tool is navigated through different forums (which may be about a particular topic) and threads (different conversations about the topic). You can start a new thread, write or reply to posts in a thread, and quote others' texts within a reply. You can also search for posts, as well as attach files such as Word documents or photos to your posts.
Blackboard video explaining how to use the Discussion Boards
Not what you wanted? Try these pages: